Bitcoin Betting on Wrestling
Wrestling itself has been around since the Ancient Greeks as a military skill needed to survive in close quarter combat. Though the sport itself has evolved since the early "skirt" days of the Greeks, it is still a celebrated sport that is recognized around the world. Though it would be great to see a legit Greco-Roman wrestling being listed by the Sportsbook websites today, it is unlikely and really rare to be able to bet on them. What fuels the wrestling in the Bitcoin world would be the entertainment wrestling like WWE.
---
Best Websites to bet on WWE with Bitcoin:
Here are the best 3 bitcoin sportsbetting websites for you to place your bet:
Sportsbet.io: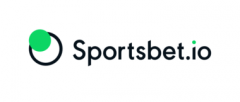 Pro´s:
- x3 Welcome Bonus
- Great Odds
- Established Sportsbook
Con´s:
- Website lags sometimes
Click here to visit Sportsbet.io
Nitrogen Sports:

Pro´s:
- easy & user friedly
- US Friendly
Con´s:
- Unregulated
Click here to visit Nitrogensports
1xBit Casino

Pro´s:
- Lots of Bonuses
- Live Streaming
Con´s:
- Pretty new site
Click here
to compare more Sportsbooks which accept Bitcoin.
---
World Wrestling Entertainment or WWE has been entertaining people with their awesome story lines, sick stunts since the early 50's and still continues to this day. If you are not a millennial then I'm sure you know how it was so awesome to watch Shawn Michaels, The Undertaker, and Hulk Hogan. Since the whole thing is a show, "Rules" would be useless for us to win bets.
Things to Remember when Betting on Wrestling
Not Real – Everything is not real. WWE and other professional wrestling organizations today fabricate the stories and create something entertaining for their fans to watch. Most of the time you would already know who would win the match just by listening to what the wrestlers have to say before they get up to the ring. And when you watch professional wrestling, you know what I mean.
Options – Since we all know that professional wrestling is not "Real", how can we win bets? Well, you need to know your available options. We all have our favorites and "The Rock" has always been my favorite wrestler since he first competed way back in the 90's with that funny "fro", I think you still can remember that time yeah? WWE likes a good storyline, use that storyline to properly select the fighter you want to bet on.
Characters – Knowing that everything is not real and "staged" it is best to know which characters play the protagonist and antagonist roles. Usually, protagonists win a lot of games while antagonists' roles come at the most unexpected times of the series.
Not all websites offer wrestling bets due to the nature of the "sport". Since it is all staged, not everyone would like to leave the outcome already written at the backstage of the fight. Who wants to bet on something that has already an outcome? Well if you're a fan, then you might want to do otherwise. The only Sportsbook website that accepts Wrestling bets would be the veteran 5Dimes.eu. If you're interested in placing a bet using your Bitcoins, head over to their website, create an account (since you need to have an account to have access to their books) and browse the available betting options.
I'm a wrestling fan, and I don't find that weird at all. Other people obviously do. Those, for example, who sceptically raise their eyebrows or grin amusedly when I even say the word wrestling. I would say these people miss something. More than once I've made friends and acquaintances give wrestling a chance and many of them still watch the shows regularly.
So here's my mission for more understanding: I try to explain wrestling so that everyone who doesn't know what it is, what it's about and what it's all about can understand it. I have collected questions from people who have little or no idea about wrestling. I am not a wrestler myself, but I know more about wrestling than the average fan. I am currently trying to create my own wrestling show, have already written for another show, am friends with some wrestlers and in my desk drawer there is an almost finished manuscript about the origins of wrestling. I spend a good 9 hours a week keeping up to date with the latest developments. I think that should be enough to bring newcomers a little closer to this wonderful sport.
Has it already been decided in advance who will win? If so, what should be exciting about it?
In wrestling, everyone involved – except the audience – knows who wins the respective fight. This enables the two wrestlers to tell a story in the ring to make the fight as exciting as possible. A wrestling show doesn't just consist of one such fight – there are usually four to seven, between which there are often enough interviews, challenges or other show interludes, in which stories are driven forward again. Because wrestling is all about stories. Maybe you can see it as a mixture of sports, improvisation theatre and comics.
As a wrestling fan I'm of course also interested in the action in the ring. But it's almost more fun to see how stories and rivalries evolve. Especially because of the fact that a pre-planned action takes place, wrestling has more in common with a series or a movie than with sports.
Do the local viewers know that it's "just a show"? They always react so surprised!
One of the first matches I saw was between an Indian named Tatanka and a sumo wrestler named Yokozuna. In the match after that, a clown named Doink competed. I never doubted it was a show. I guess 99.9% of the fans know that too. But they get involved with the acting and the story, feverish for the characters they like, and have fun boozing those they don't like. If you don't get involved and just say "Oh, they don't really hurt each other anyway" all the time (which is wrong, but more about that later) then you won't have any fun. The same is true for a movie, by the way, if you think about it all the time, that this isn't really Middle-Earth now, but only shot in front of a green screen. In fact, the public has been aware since the beginning of the 30s that wrestling matches are about agreed matters.
Why are there different wrestling organizations?
In principle, anyone who has the change can create a wrestling show. In Germany alone, there are several dozen wrestling promotions that regularly organize shows. Internationally there are several hundred of them. And each of them is like its own little world full of stories. But while Batman, for example, doesn't leave the DC universe except for Crossover, most wrestlers compete for several promotions.
How is it decided who wins?
Do some win more often than others? Do stars like John Cena have any bonus that allows him to win fights more often? Wrestlers are hired actors. They play their part. Whether they win or lose is irrelevant. Which role they play and who finally wins or loses in which fight is decided by the booker – i.e. the person who hired the wrestlers. Of course, there are exceptions here as well: The market leader WWE, for example, has its own creative team consisting of trained screenwriters, former wrestlers and show producers. They all plan together who wins against whom, who intervenes in which match or insults whom in an interview.
There can be several reasons why you choose a wrestler as the winner: Sometimes a victory keeps a storyline alive, sometimes you want to portray someone particularly strong so that a future title win fits into the story. In principle, the winner is the one who makes the most sense in the eyes of the booker. John Cena, for example, because he is incredibly charismatic and thus a good ambassador for the WWE brand.
When I zap I see only mediocre overacting. Can't wrestlers act?
Wrestlers are servants of several masters. They have to play for the ranks, just like in the theatre, so that the audience in the last row can see what's going on in the ring. At the same time, the cameras in the close-up show every little twitch in their faces. Every actor will be able to confirm that this can be a very difficult balancing act.
Are there fighting sequences, battles or something that almost everyone could learn, like a choreography while dancing? And do the fighters practice this together? Are they careful not to hurt themselves?
This is where magic takes place. Some sequences are practiced, some are announced spontaneously in the ring opposite. If you look closely, you can see from time to time how both opponents in the ring coordinate with each other. But here I don't want to reveal too much, otherwise the "getting involved" becomes even more difficult.
But in principle the wrestlers usually don't try to hurt themselves. It is a balancing act in between to make the fight look as real as possible and to handle the health of the opponent responsibly. This means that some actions are slowed down or weakened. At the same time, however, certain things – such as a fall – can only be faked to a certain degree. That is why injuries occur almost regularly.
Is there a certain claim (sporting, artistic, whatever) or is it just a scrap?
Here we go into the preserves. Wrestling is an art form in my eyes. I can apply dramaturgical rules, as I use them for all other forms of storytelling, here as well. The art is to tell a story in the ring that captivates the audience. This can happen through spectacular moves, through exaggerated drama, through interaction with the audience, through subtle and consistent actions (such as when the smaller, faster wrestler always dodges the larger, slower wrestler and attacks the legs so that the latter is even slower and doesn't get to grab him) or through good frame storylines. Every show builds on the previous shows and continues the story. You can watch wrestling for one of these reasons – or for all of them at the same time.