Bitcoin Betting on Table Tennis
Ping-pong or Table Tennis as people call the sport is played in singles or doubles. The game has first been played way back in the 1880s! Can you imagine that? And I'm here thinking that this is just a modern sport that we just invented. Forest Gump knows how to play Ping-pong!
---
Best Websites to bet on Table Tennis with Bitcoin:
Here are the best 3 bitcoin sportsbetting websites for you to place your bet:
Sportsbet.io: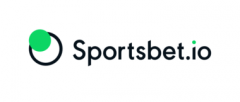 Pro´s:
- x3 Welcome Bonus
- Great Odds
- Established Sportsbook
Con´s:
- Website lags sometimes
Click here to visit Sportsbet.io
Nitrogen Sports:

Pro´s:
- easy & user friedly
- US Friendly
Con´s:
- Unregulated
Click here to visit Nitrogensports
1xBit Casino

Pro´s:
- Lots of Bonuses
- Live Streaming
Con´s:
- Pretty new site
Click here
to compare more Sportsbooks which accept Bitcoin.
---
Anyways, ping-pong has been a source of betting especially in the Asian scene where this sport has gained its popularity within the century. The best players also come from the region where gambling is part of their culture, that is why it is not a surprise if you see Table Tennis games being posted in online Sportsbook websites today.
Of course, it would be important to know at least the basic rules of Table Tennis in order for you to properly predict a game and win the bets you are planning to make with this sport. Please be advised that official games are regulated by the International Table Tennis Federation or the ITTF.
Table Tennis Basic Rules
During tournaments matches, the ITTF regulates the equipment used in a match
Table surface – The table should be 2.74m long and 1.52m wide placed on a platform that is 76cm above the ground/floor. The top of the net should measure 15.25cm above the playing surface/ground.
Tournament Balls – Tournament balls should have a diameter of 40mm. Only white or orange matte colors are allowed in official sanctioned matches.
Racket – The racket can be of any size as long as it is made out of 85% natural wood. Before a match, each player of the opposing team can inspect the opponent's racket for good faith.
Serving – To start the game a player must serve the ball and this should be placed on an open palm.
These are just really basic rules that are just a tip of the iceberg. You are able to learn more about the rules of the game here with the table specifications, net assembly, and definitions.
Table Tennis Betting Tips
Sportsbook – It is as important as getting to know the game and knowing where you bet on your next Table Tennis game. The game is popular but there are only a few Sportsbook websites that offer betting odds. Know where you are able to bet on the next game! (A couple are mentioned below)
Data – Just like any sports out there today, even if you are not gambling and you just like to support your favorite player/team, you need to make use of proper and updated data. You are able to get the latest news of the Table Tennis world
Table tennis – a sport for the upper class
Table tennis was initially only for fine people. Table tennis developed from tennis. Since tennis could only be played outdoors, people were looking for forms to be able to play in heated rooms even in winter and thus stay fit. In the past, ball games were leisure activities for the "nobility" and already then many famous fans such as Alexander the Great or Galileo Galilei. Tennis was called Paume in the 16th – 19th century and was still a mixture of today's tennis and badminton. The names show where Paume experienced its heyday, namely in France. From Paume developed today's tennis and later, around 1877, a new sport, table tennis, was born. This development took place when the "fine" men and women wanted to be active even in bad weather and even in the salon. This is what table tennis used to look like
Tennis court moved to the table
Here is a picture of it One experimented with miniature editions of croquet, bowling, etc. and finally, when all these attempts failed, the tennis court was moved to a table and thus the sport of table tennis was born. In the early days, a rope was simply stretched over a kitchen or living room table – and the playing field was ready. The rackets resembled our badminton rackets and the ball was a round carved cork, but soon a rubber ball. So that the ball did not roll under the other furniture, a net was stretched around the table, which caught the ball.
Pimpled coating invented in the pharmacy
In 1896 the sport was made even more attractive by improving the balls. Now the ball consisted of celluloid – the material still used today – but was composed of two halves so that it bounced unpredictably at the seam. The racket was also improved, because the long racket was not suitable for fast play. It was covered with fur or leather, and rackets in the shape of today's rackets were experimented with. Some also tried pure wooden rackets. Around 1902 the idea was born to stick pimple rubber on the racket. There is a curious story in which a previously unknown table tennis player (E. C. Goode) wanted to buy headache tablets before a tournament in a pharmacy and noticed when paying that the coins jumped up on the soft rubber underlay of the counter. He decided to buy this mat as well as the headache tablets and stick it on his bat. He reached the final and beat very famous players.
Japanese go on the offensive
In 1925 the German Table Tennis Federation ( DTTB; headquarters in Frankfurt am Main ) had already been founded, and at a conference in Berlin in 1926, in which five countries participated, the International Table Tennis Federation ( ITTF; headquarters in Hastings ) was also founded. In the sector of rubbers a further development was in the offing. Thick foam mats were experimented with. This technique was completed in Japan. With their new rubbers, the balls reached speeds previously thought unimaginable. From then on Japan was the new power in table tennis. The International Table Tennis Federation banned this form of surface in 1959 because it feared a loss of image for table tennis. The new Japanese game was not interesting for the association, it was too fast and too predictable. The new rubbers were only allowed to have a total thickness of no more than four millimetres and their top rubbers were no longer allowed to be made of foam. This led to the development of today's "sandwich" coverings, consisting of a foam layer as a base and a knobbed mat as a top layer. This now regulated surface situation gave rise to the offensive game in its present form. The pioneer was once again Japan, which invented a stroke that caused many problems for the Europeans: the topspin was born. From this point on, all the world champions came from Asia for the next 30 years.
Other important dates
In 1926 the first world championships in table tennis took place. These were first announced as European Championships, but were subsequently converted into World Championships, as India also took part. The first German championships took place in 1931. From 1958 the first European Championships were held (in men's singles, women's singles, men's doubles, women's doubles, mixed and team competitions). In addition, from 1957 World Championships were only held every two years. The topspin now also found experts in Europe, so that Europe could again show success at worldwide tournaments. Table tennis has been part of the Olympic Games programme since 1988. Important European tournaments are the European Masters Cup and the Top 12 Tournament. The World Cup was launched in 1980 and the European Cup in 1984, at the end of the 1980s, pushed China and Sweden out of their leading roles. Table tennis competitions are held in different age and performance classes for boys and girls as well as for women and men.