Bitcoin Betting on WBSC Premier 12 Baseball
WBSC Premier 12 2019
Dates: November to November
Location: SEVERAL | JAPAN
The WBSC Premier12 is the flagship international baseball tournament organized by the World Baseball Softball Confederation, featuring the twelve best-ranked national baseball teams in the world.
---
Best Websites for Bitcoin Betting on the WBSC Premier 12
Here are the best 3 bitcoin sportsbetting websites for you to place your bet:
Sportsbet.io: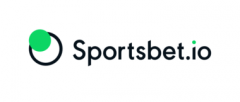 Pro´s:
- x3 Welcome Bonus
- Great Odds
- Established Sportsbook
Con´s:
- Website lags sometimes
Click here to visit Sportsbet.io
Nitrogen Sports:

Pro´s:
- easy & user friedly
- US Friendly
Con´s:
- Unregulated
Click here to visit Nitrogensports
1xBit Casino

Pro´s:
- Lots of Bonuses
- Live Streaming
Con´s:
- Pretty new site
Click here
to compare more Sportsbooks which accept Bitcoin.
---
About the WBSC Premier 12
The WBSC Premier 12 is an international baseball tournament organized by the WBSC. The tournament is held every four years. The opening season took place in 2015.
Background
While baseball was consistently an Olympic sport from 1992 to 2008, it was not part of the Olympic programme at the 2012 and 2016 Summer Olympics. The Premier 12 was therefore founded as a new flagship of the WBSC, on the one hand to create an alternative international event to the Olympic Games and on the other hand with the ulterior motive of using the Premier 12 2019 as a qualification for the Olympic Summer Games 2020.
With the successful qualification for Tokyo 2020, this was implemented accordingly: The best placed nation from the American continent as well as from Oceania/Asia (excluding Japan) will secure their participation in the Olympic Games 2020.
Qualification
The qualification takes place via the WBSC World Rankings. The 12 national teams with the most points in the ranking automatically qualify for participation in the Premier 12.