Bitcoin Betting on Presidents Cup Golf
Presidents Cup 2019
Dates: 9-Dec-2019 to 15-Dec-19
Location: MELBOURNE | AUSTRALIA
The Presidents Cup is a series of men's golf matches between a team representing the United States and an International Team representing the rest of the world minus Europe. Europe competes against the United States in a similar but considerably older event, the Ryder Cup.
---
Best Websites for Bitcoin Betting on the Presidents Cup
Here are the best 3 bitcoin sportsbetting websites for you to place your bet:
Sportsbet.io: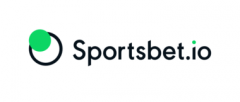 Pro´s:
- x3 Welcome Bonus
- Great Odds
- Established Sportsbook
Con´s:
- Website lags sometimes
Click here to visit Sportsbet.io
Nitrogen Sports:

Pro´s:
- easy & user friedly
- US Friendly
Con´s:
- Unregulated
Click here to visit Nitrogensports
1xBit Casino

Pro´s:
- Lots of Bonuses
- Live Streaming
Con´s:
- Pretty new site
Click here
to compare more Sportsbooks which accept Bitcoin.
---
About the Presidents Cup
The Presidents Cup is a biennial team competition for golf professionals, which is held every two years between golfers from the USA and those from the "rest of the world" (with the exception of Europe), following the example of the Ryder Cup.
History
Founded on the initiative of the US PGA Tour, the competition was first held in 1994 and christened the Presidents Cup in honour of former US President Gerald Ford, who had assumed patronage. The event took place in the USA in 1994 and 1996, and since 1998 the venue has changed between the USA and elsewhere in the world. Since the 2001 Ryder Cup was not staged and postponed to the following year, the Presidents Cup has since been held in years with an odd number, coinciding with the Seve Trophy.
In 2017, Donald Trump was the first acting US President to present the winning trophy to the winning team.
As in the Ryder Cup, the teams consist of 12 players each and a captain (non-playing captain), who is responsible for the different line-ups. In contrast to the Ryder Cup, the competition has lasted 4 days since 2003 and all 12 players of each team are in action in the 6 double matches (Foursomes and Fourballs) on the 1st and 2nd day. On the 3rd day, one player per team will miss out in each of the 5 double matches. The last day is like the Ryder Cup, i.e. there are 12 singles matches. A total of 34 points/matches will be played, while the Ryder Cup will only have 28. Another important difference is that – as long as the cup winner has not been determined – the individual matches are continued by a jump-off until a winner is determined.
Since 2015 only 30 matches will be played – on the 2nd day 5 doubles will be played, on the 3rd day 4 doubles will be played in both formats.